---
A NEW DIVERSITY, EQUITY, & INCLUSION SEMINAR SERIES
The Myth of the Lost Cause and the Delusions of Everyday Life
This seminar will be devoted to the careful reading and discussion of two books: Robert E. Lee and Me: A Southern's Reckoning with the Myth of the Lost Cause, by Ty Seidule; and, Delusions of Everyday Life, by Leonard Shengold.  Seidule's book recounts his coming to terms with his southern heritage and its unquestioned acceptance of slavery.  Shengold's book is an explication of how delusions function developmentally and continue to persist in adult character.
This course is open to all interested.  However, enrollment is limited to the first 15 people to register.
Instructors:  Paul Koehler, LCSW, and Karen Fraley, LCSW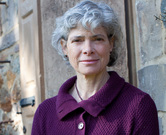 Paul Koehler, LCSW, is a graduate of the Institute for Psychoanalytic Psychotherapies and of the Washington School of Psychiatry's Object Relations Training Program.  He is a faculty member of the Greater Kansas City Psychoanalytic Institute.  He is in private practice in Doylestown, PA.
Karen Fraley, LCSW, holds a certification in Object Therapy from the International Psychotherapy Institute and is a current faculty member there. Karen is in private practice in Exton, PA. 
Date:  3rd Wednesday of the month, beginning October 18, 2023
To conclude April 17, 2024 (7 sessions)
Time:  7:00 p.m. to 8:30 p.m. Central Time on Zoom
Fees:
$270 Regular Attendees (includes up to 10.5 CMEs)
 $225 GKCTPC Members (includes up to 10.5 CMEs)
   $115 Candidates/students (includes up to 10.5 CMEs)
Learning Objectives:
After attending this session, participants should be able to:
Recognize and assess delusional ideas and functioning in otherwise well-functioning adults.

Develop and create strategies for challenging and disillusioning delusional ideas in work with patients.